Cruising the Seine, plus Paris & London
on MS Esprit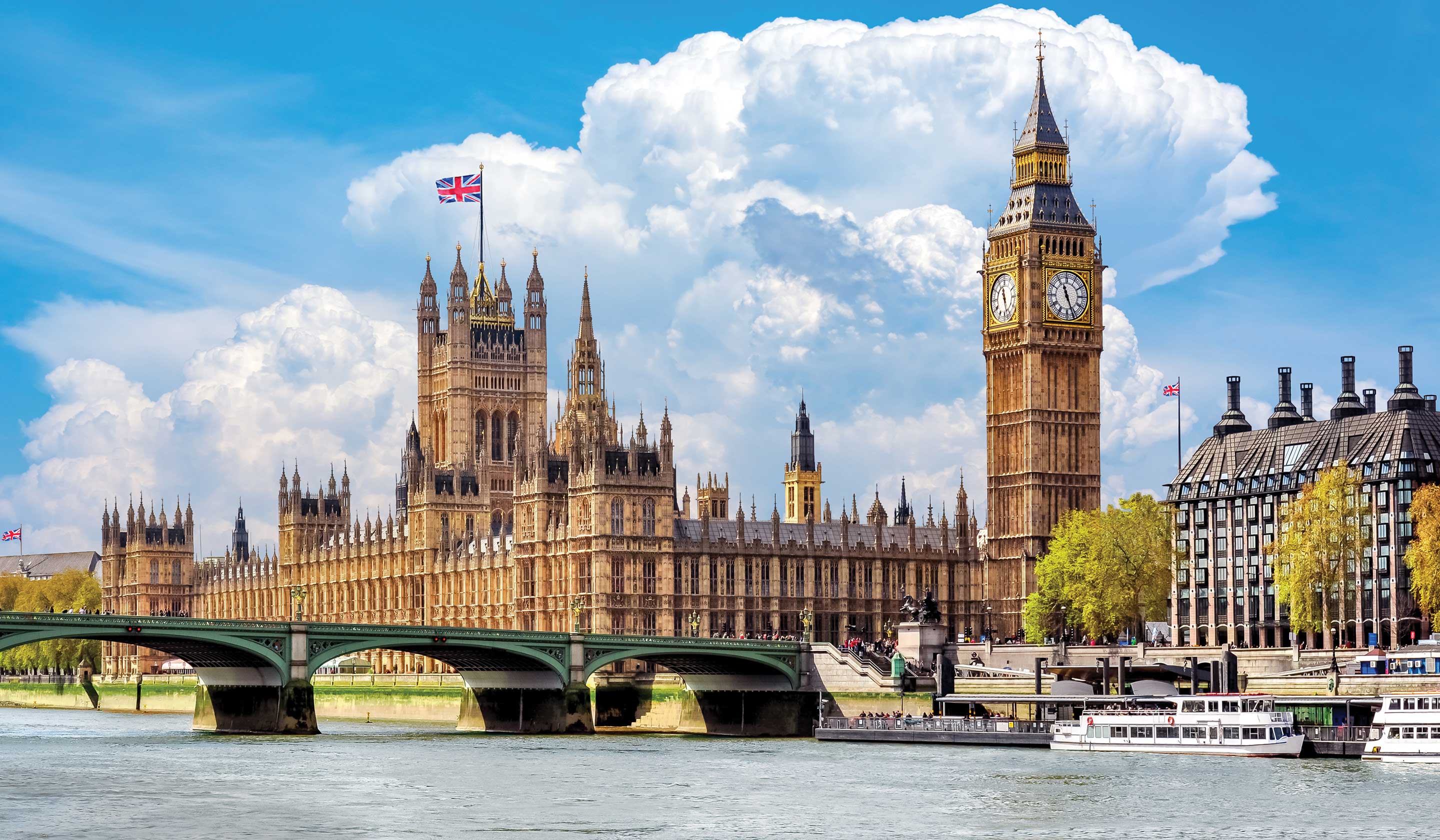 Cruising the Seine, plus Paris & London
Journey from London to Paris by way of a River Seine cruise aboard ms
Sapphire
filled with Tauck exclusive experiences... Private tasting tours, from wine to cheese to chocolate... discover treasured Parisian landmarks, steeped in history, culture and art... and return home with tales of adventures that become more exciting with each retelling.
Wind through fishing ports and medieval towns, tasting Normandy cuisine, visiting the D-Day invasion beaches of Normandy, finding the deep essence of calvados, pausing in ancient abbeys and the picturesque haunts of Impressionist painters, dining at a chateau in Rouen, exploring cobblestone lanes, walking in Monet's garden at Giverny, visiting Van Gogh's muse in Aubers-sur-Oise, a visit to a private castle, and incomparable Paris... well, riverboating seems like the only way to go! Private tasting tours, from wine to cheese to chocolate... a tale of two cities you'll want to tell over and over again.
We're a company, and a family, of passionate travelers. As a family-owned travel company for over 97 years, our values and vision remain true: always do the right thing. Deliver more than what's expected. With journeys across 7 continents, in over 100 destinations and to 70+ countries, we keep moving forward to find new ways to enhance travel experiences that will be memorable for a lifetime – and we're honored to have the trust and guest satisfaction to be named to Travel + Leisure's "World's B
...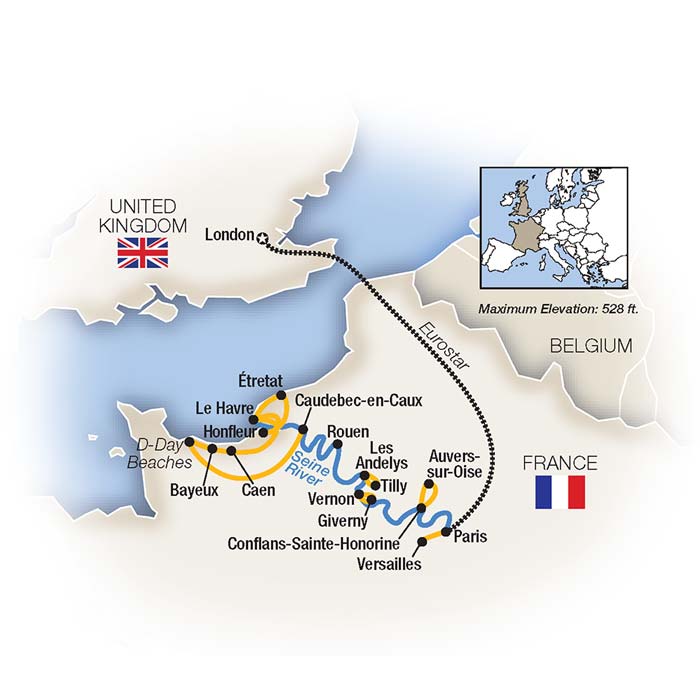 Day
Destination
1
London, England
2
London, England
3
London, England
4
Paris, France
5
Paris, France
6
Auvers-sur-Oise, France
7
Vernon, France
8
Rouen, France
9
Étretat, France, Honfleur, France
10
11
Les Andelys, France
12
Paris, France