Fiji, Tonga, Cook & Society Islands
on m/s Paul Gauguin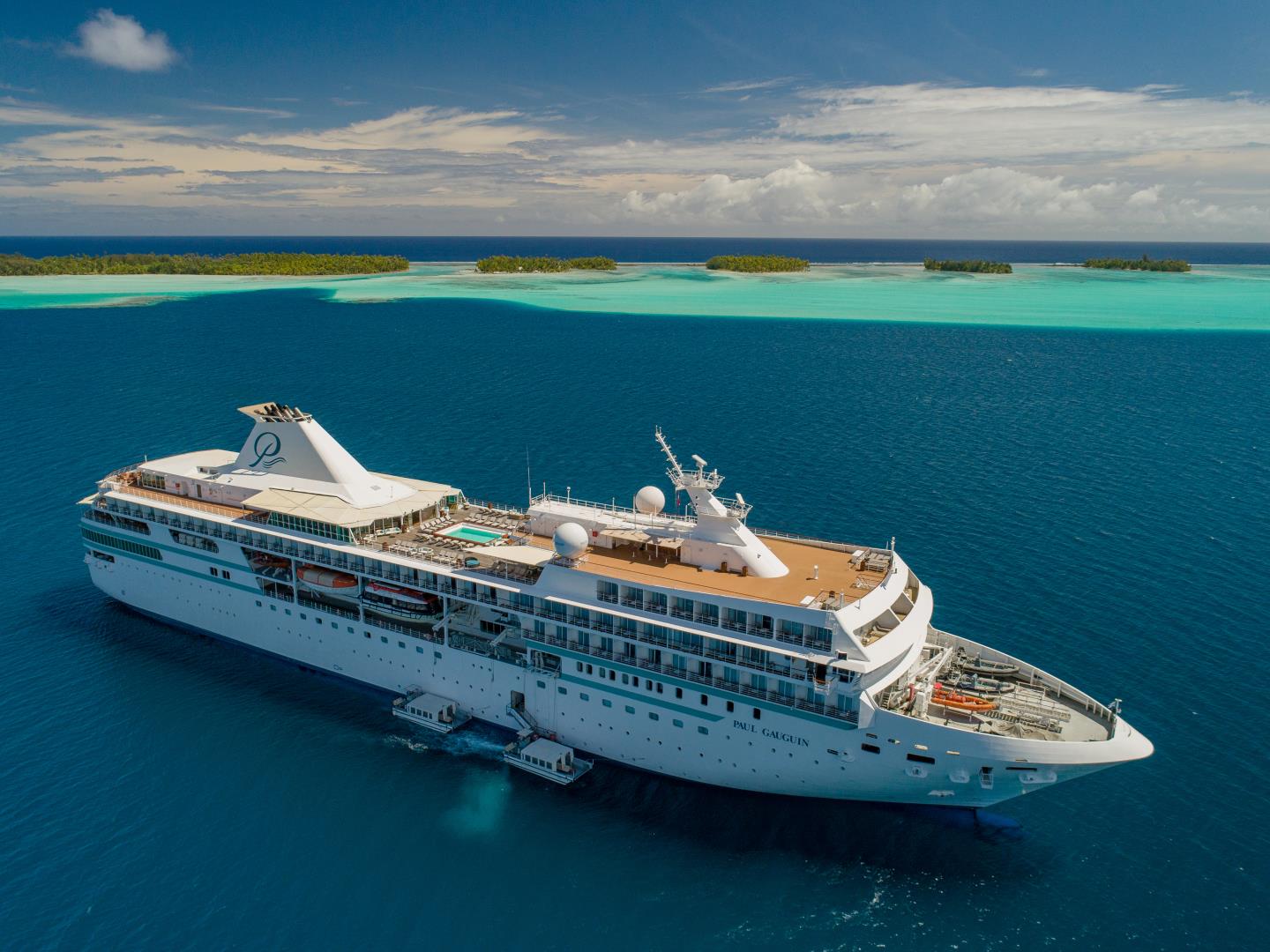 Calling upon ports in four very different South Seas archipelagos, this exciting journey offers a window into the cultures and natural beauty of this diverse and verdant corner of the world. From Fiji's colonial charms to the white-sand beaches of Bora Bora, to the coral reef-enclosed lagoon of Aitutaki, this is an experience you won't soon forget.
Highlights
Two separate Fijian ports showcase an intriguing juxtaposition: the sophisticated capital city of Suva and the unspoiled beauty of Savusavu, called the "Hidden Paradise of Fiji."

Immerse yourself in the unique culture of Tonga, the only south Pacific nation never colonized by Europeans.

Live the life idyllic with a memorable day on Motu Mahana, our own private slice of paradise.

On this exclusive islet, treat yourself to sand between your toes, the shade of swaying palm trees, a sumptuous barbecue lunch, and, of course, drinks sipped from coconuts.
About Paul Gauguin Cruises

Paul Gauguin Cruises operates the award-winning luxury cruise ship the m/s Paul Gauguin, which provides an exceptional cruise experience tailored to the unparalleled wonders of Tahiti, the South Pacific, Fiji and the South Pacific. In September 2019, Paul Gauguin Cruises joined PONANT's family, the world leader of small-ship cruising.
The renowned, 5+-star m/s Paul Gauguin was built specifically to sail the waters of Tahiti, French Polynesia, and the South Pacific, and is the longest
...