Royal Danube, Berlin & Krakow - Eastbound
on MS Joy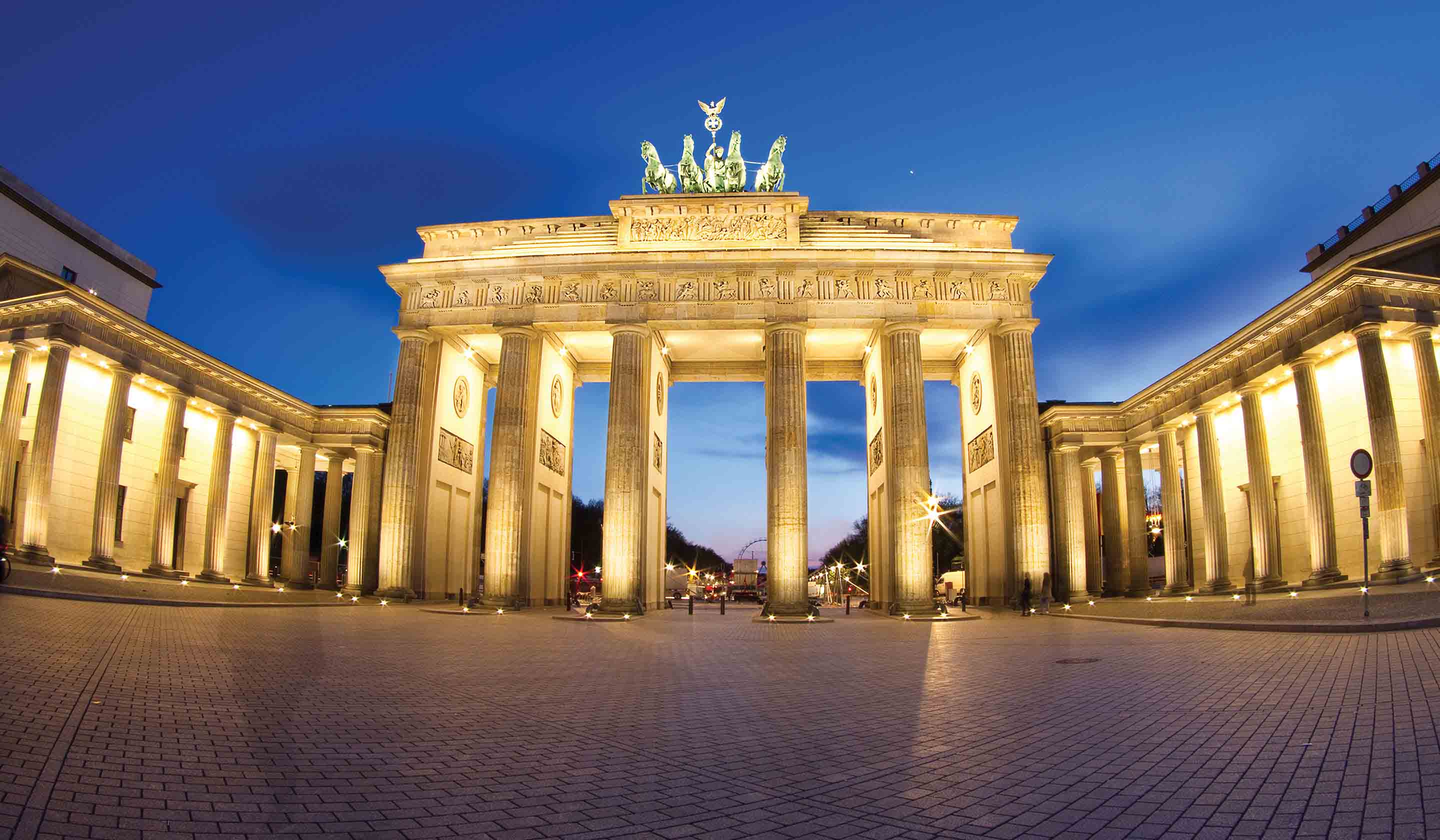 Royal Danube, Berlin & Krakow - Eastbound

Moments of history shape the sights you'll see in the cities and towns along the Danube River, bookended by moments indelibly etched in time in Berlin and Kraków. Three nights in Berlin chronicle past political divides with a look back at the story of the city through the ages. Onboard your Tauck riverboat for a 7-night cruise, you'll visit picturesque Bavarian towns like Passau. Crossing into Austria, cruise the Wachau Valley, discover Linz or the unique Czech Republic town of Cesky Krumlov, and enjoy (if you wish) opportunities to explore towns along the river by bicycle. There is no other city like Vienna – and during days of sightseeing you'll enjoy a Tauck Exclusive when you attend an evening in Vienna at a private palace. During a three-night stay at the Sheraton Grand Krakow, overlooking beautiful Wawel Castle, poignant pauses in Kraków, Auschwitz and Kazimierz pay homage to lives lost in tragic times.

We're a company, and a family, of passionate travelers. As a family-owned travel company for over 97 years, our values and vision remain true: always do the right thing. Deliver more than what's expected. With journeys across 7 continents, in over 100 destinations and to 70+ countries, we keep moving forward to find new ways to enhance travel experiences that will be memorable for a lifetime – and we're honored to have the trust and guest satisfaction to be named to Travel + Leisure's "World's B
...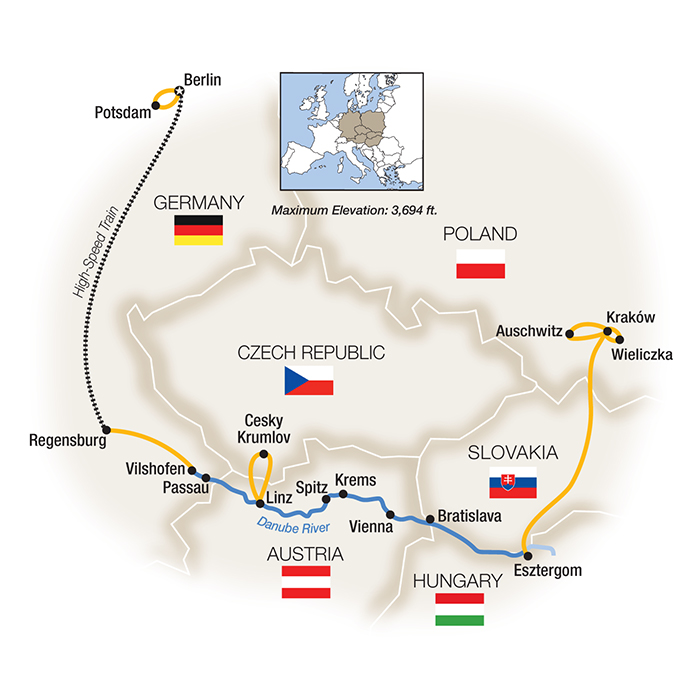 Day
Destination
1
Berlin, Germany
2
Berlin, Germany
3
Berlin, Germany
4
Berlin, Germany
5
Bayreuth, Germany
6
Kehlheim, Germany
7
8
Linz, Austria
9
Krems, Austria
10
Vienna, Austria
11
Kraków, Poland
12
Kraków, Poland
13
Kraków, Poland
14
Kraków, Poland