Australia & New Zealand Cruise
on Silver Explorer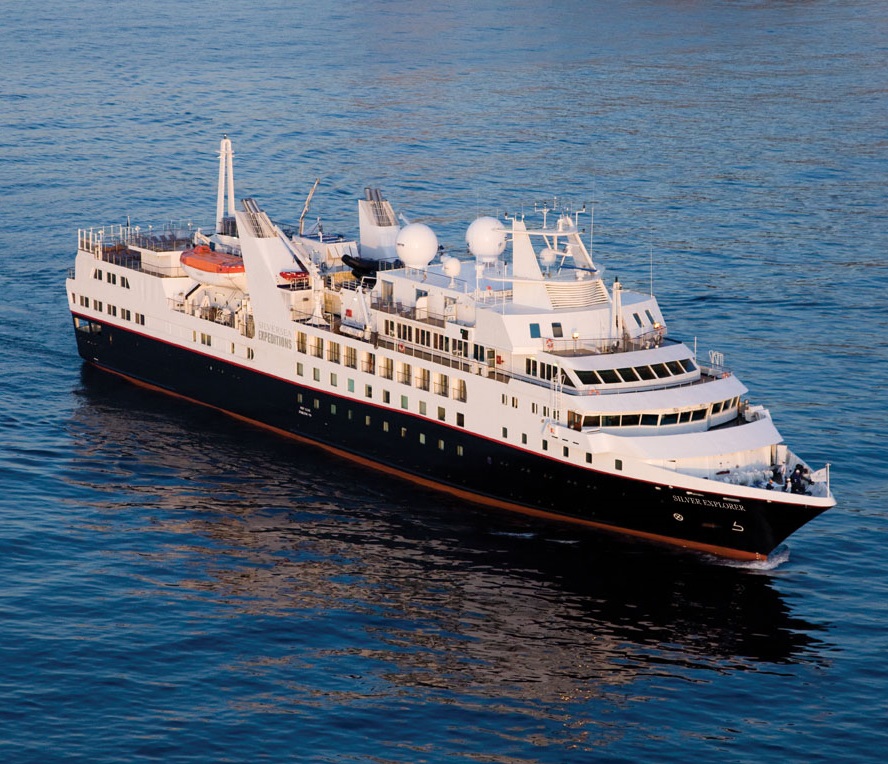 Silversea's purpose-built luxury Silver Explorer expedition cruise ship has been designed specifically for navigating waters in some of the world's most remote destinations, including both of earth's polar regions. A strengthened hull with a Lloyd's Register ice-class notation (1A) for passenger vessels enables the Silver Explorer Expedition Cruise Ship to safely push through ice floes with ease. A fleet of 12 Zodiac boats allows Silversea Expedition guests to visit even the most off-the-beaten path locations and an expert Expedition Team provides insight and understanding to each unforgettable Silver Explorer luxury cruise adventure.

Silversea's small luxury ships are designed for those who delight in the thrill of discovery while indulging mind and body in the most lavish surroundings imaginable. All accommodations are spacious, ocean-view suites that include butler service, and most include private verandas. Silversea voyages and cruise expeditions sail to over 900 destinations on all seven continents, more than any other cruise line.
Our ships range in size from 50 to 304 suites to ensure each of our guests fi
...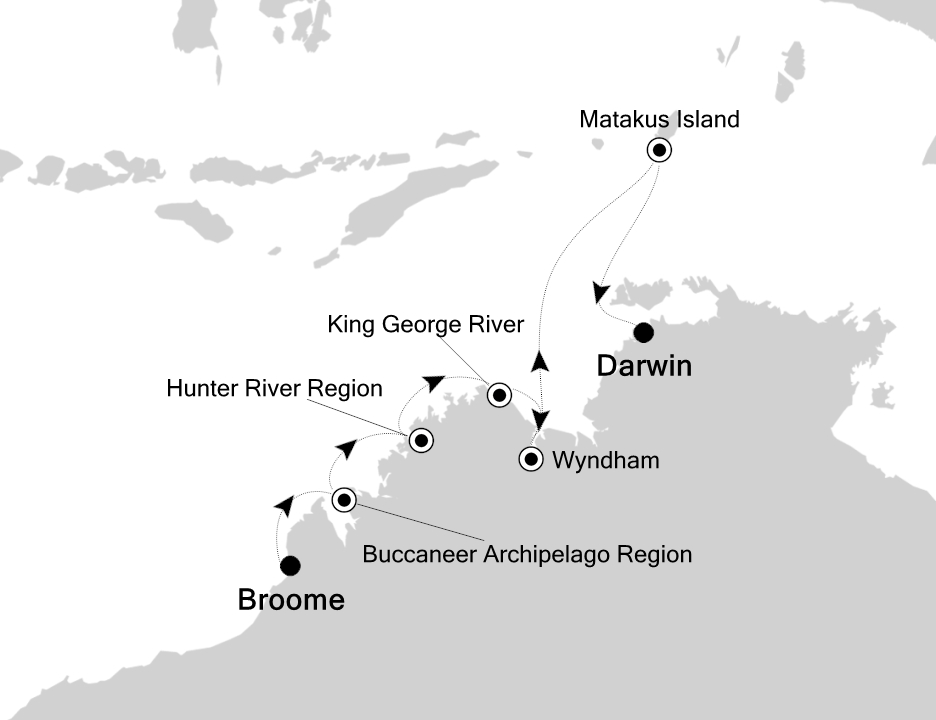 | Day | Destination | Arrive | Depart |
| --- | --- | --- | --- |
| 1 | Broome | | 4:00 pm |
| 2 | Talbot Bay | 10:00 am | 5:30 pm |
| 3 | Montgomery Reef | 7:00 am | 11:00 am |
| 3 | Freshwater Cove, Kimberley, Western Australia | 1:00 pm | 6:30 pm |
| 4 | Hunter River Region (Western Australia) | 6:30 am | 5:00 pm |
| 5 | Swift Bay | 6:30 am | 4:30 pm |
| 6 | Ashmore Reef | 6:30 am | 4:00 pm |
| 7 | Vansittart Bay (Jar Island) | 8:30 am | 9:30 pm |
| 8 | Koolama Bay | 6:30 am | 4:30 pm |
| 9 | Wyndham | 6:30 am | 6:00 pm |
| 10 | Darwin | 6:00 pm | |
| 11 | Darwin | | |