Northern Europe - Air Offer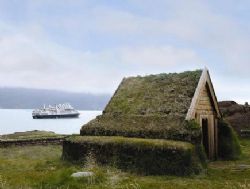 Northern Europe - Air Offer
Experience travel that is far more personal on a luxury cruise with Silversea. Easily navigating through narrow waterways, hugging the coastline, our intimate ships can get you closer to the places you visit. They can transit the Kiel Canal into the Baltic while others must take the long way around. It is this flexibility and sense of personal freedom that is so treasured by Silversea guests.
Book select voyages
...

Silversea's small luxury ships are designed for those who delight in the thrill of discovery while indulging mind and body in the most lavish surroundings imaginable. All accommodations are spacious, ocean-view suites that include butler service, and most include private verandas. Silversea voyages and cruise expeditions sail to over 900 destinations on all seven continents, more than any other cruise line.
Our ships range in size from 50 to 304 suites to ensure each of our guests fi
...
Multiple itineraries available