Free or Reduced Airfare on Select Destinations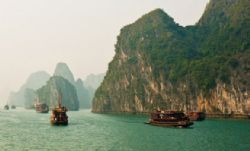 Free or Reduced Price Airfare
Book by July 31, 2019
Get free (economy class) or reduced price (business class) roundtrip airfare on select sailings to the following locations:
Northern Europe
The Caribbean
The Mediterranean
The Arctic
Africa and the Indian Ocean
Canada
South America
Transoceanic Voyages

Silversea's small luxury ships are designed for those who delight in the thrill of discovery while indulging mind and body in the most lavish surroundings imaginable. All accommodations are spacious, ocean-view suites that include butler service, and most include private verandas. Silversea voyages and cruise expeditions sail to over 900 destinations on all seven continents, more than any other cruise line.
Our intimate, ultra-luxury ships can sail up narrow waterways into the heart
...